Sign of things to come?
Walking up to the Nelson Avenue entrance is one of my favorite parts of going to Saratoga. It's a grand entrance that announces "you are now entering a kick ass track".
Every year I like to take some pictures of the jockeys for the prior year's winning stakes races that circle fountain. Here are this year's pictures taken last Friday…
Starting from the frame in the upper-righthand corner:
1. Hey, something isn't quite right. Wait, where's the sign for the first, most prominent jockey?
2. Is it missing? They couldn't have forgotten to put out, could they? Oh, there it is! It fell in the flower bed.
3. We'll just fish it out.
4. There you go, no doubt someone from NYRA will notice and hang it properly by the end of the day.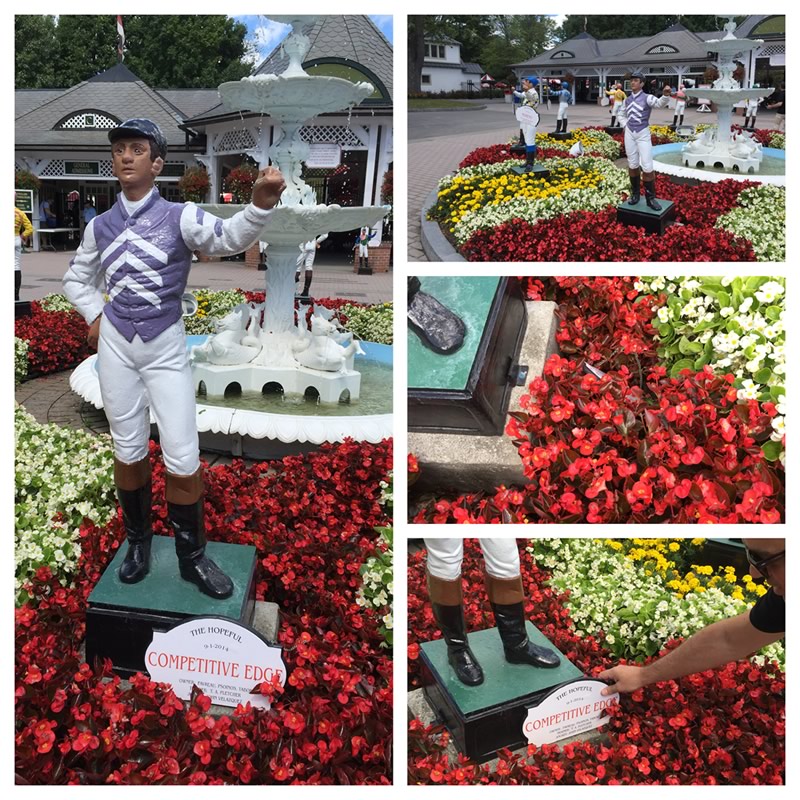 It was still like that when we left on Sunday.
Update Aug 9th:
@superterrific pic.twitter.com/VJtgTJwuNP

— Teresa Genaro (@BklynBckstretch) August 8, 2015